Here Are The Top 5 Dry Shampoo Alternatives
Argan Oil & Other Hair Oils: Which One is Right for You?
July 12, 2023

How to Make the Best Natural Hair Masks at Home
July 19, 2023

Here Are The Top 5 Dry Shampoo Alternatives
Let's be honest, we all have bad hair days, even when we try our best not to. Having a busy schedule doesn't help either, and nowadays, dry shampoos can be very expensive. So, to save you time, money, and dilemma, we came up with a list of dry shampoo alternatives that, believe it or not, work just as well, if not better!
Our Top 5 Dry Shampoo Alternatives
Baby Powder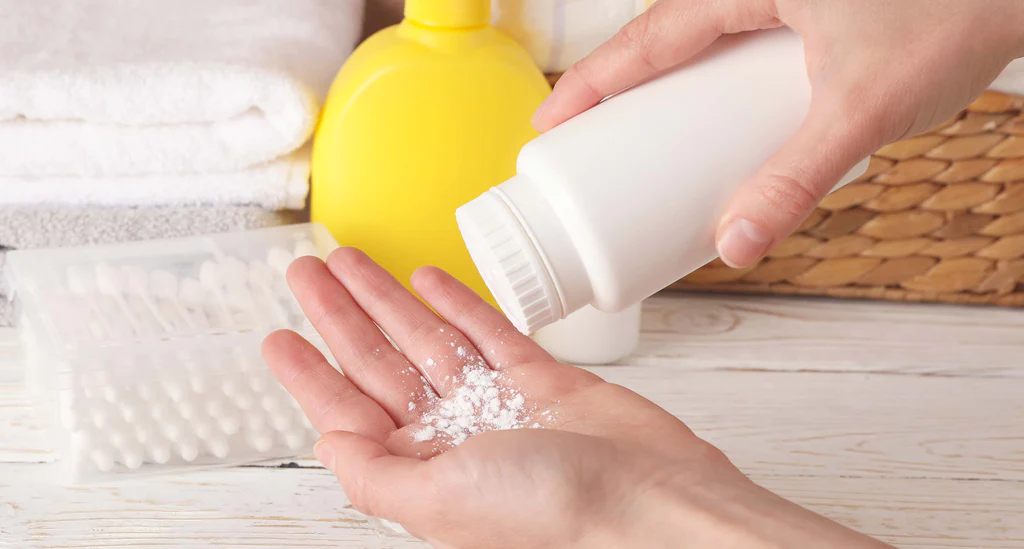 This might be the closest you'll get to dry shampoo. The powder will eliminate the grease from your scalp, boost volume, and refresh your hair. It also smells great, so that's a plus! Simply section your hair, and with your fingertips, massage a small amount of powder into your scalp. Just make sure you don't put too much—a little bit goes a long way, and besides, you don't want your hair to look white from the powder.
Hand Sanitizer
I know this sounds a bit weird, but it works! The alcohol in the hand sanitizer will help add volume to the hair and remove excess oil from the scalp. Add a pump of hand sanitizer to your fingertips and gently massage your roots. Now, only do this if you have a hair emergency and need your hair to look presentable ASAP, because alcohol can cause hair loss, as well as your hair to dry up. Also, if you struggle with dandruff or have a sensitive scalp, you might want to use another alternative.
Blotting Papers
We know blotting papers are a lifesaver for oily faces, but are they a lifesaver for hair? The answer is YES. Don't underestimate the power of blotting papers. They are great for removing the excess oil your hair has in between washes. Unlike baby powder or hand sanitizer, there's no extra powder or liquid, and you don't have to worry about making a mess because it's just paper! They exist to remove oil, making it an easy on-the-go product.
Perfume
Compared to the other alternatives, using perfume as dry shampoo is the easiest and quickest way to add to your hair. It already comes in a spray bottle, so you can just apply it the same way you would with the dry shampoo. Just hold it 2-3 inches away from your scalp and spray away onto your hair closet to your scalp. If you don't want to apply it straight to your hair, you can spray some perfume onto a brush to comb through your hair. 
Apple Cider Vinegar
Dry shampoo hasn't been around that long but apple cider vinegar, on the other hand— let's just say, it has been around, and it's still being used to this day for a good reason.
This product works wonders for all hair textures and won't leave any residue. It balances the PH levels of your scalp, prevents dryness and dandruff, and will leave you with soft and shiny hair. To use it as a dry shampoo, mix five ounces of water and five drops of vinegar in a spray bottle, section your hair, and spritz at the roots. If you don't mind the strong scent and you're looking for a natural product as an alternative to dry shampoo, then this one might be for you.
Bonus Alternative
If you're interested in a sustainable do-it-yourself dry shampoo alternative that's also vegan, we're got you covered. Many dry shampoos contain harmful chemicals and toxins that might damage your scalp's natural balance. In addition, aerosol products can be extremely toxic to the environment. We've got the best dry shampoo alternative you'll love.
Cocoa Powder and Corn Starch
It's as easy as one, two, three. Combine equal amounts of cornstarch and cocoa powder and mix! Just try not to eat it. Trust us, it's so tempting! It smells amazing. Take a small amount of the mixture and gently massage it into your hair and scalp, and you're ready to go.
The best part of maxing your own sustainable and eco-friendly dry shampoo is that you can make a lot of it and keep it in a glass jar for the future. Just make sure you label it and don't mix it up with your other powders.
These quick alternatives are great for a hair emergency and might save the day leaving your hair less oily, with more volume, and you will be left feeling refreshed. Just remember not to use these alternatives too frequently because they aren't made specifically for hair. But if you're out of your dry shampoo and are having a hair emergency, then these are great tips that can come to the rescue. It's always best to be prepared!