Fall Fitness and Beauty Fusion: Trends to Keep You Energized in 2023

How to Make the Best Natural Hair Masks at Home
July 19, 2023
Fall Fitness and Beauty Fusion: Trends to Keep You Energized in 2023
As the days grow shorter and the temperature drops, losing sight of your fitness and beauty goals is easy. However, Fall 2023 offers a host of exciting fitness and beauty trends designed to keep you feeling your best. From innovative workout routines to groundbreaking beauty products, there's no shortage of ways to elevate your lifestyle this season. This comprehensive guide will explore the top Fall Fitness and Beauty Fusion trends that will energize you throughout 2023.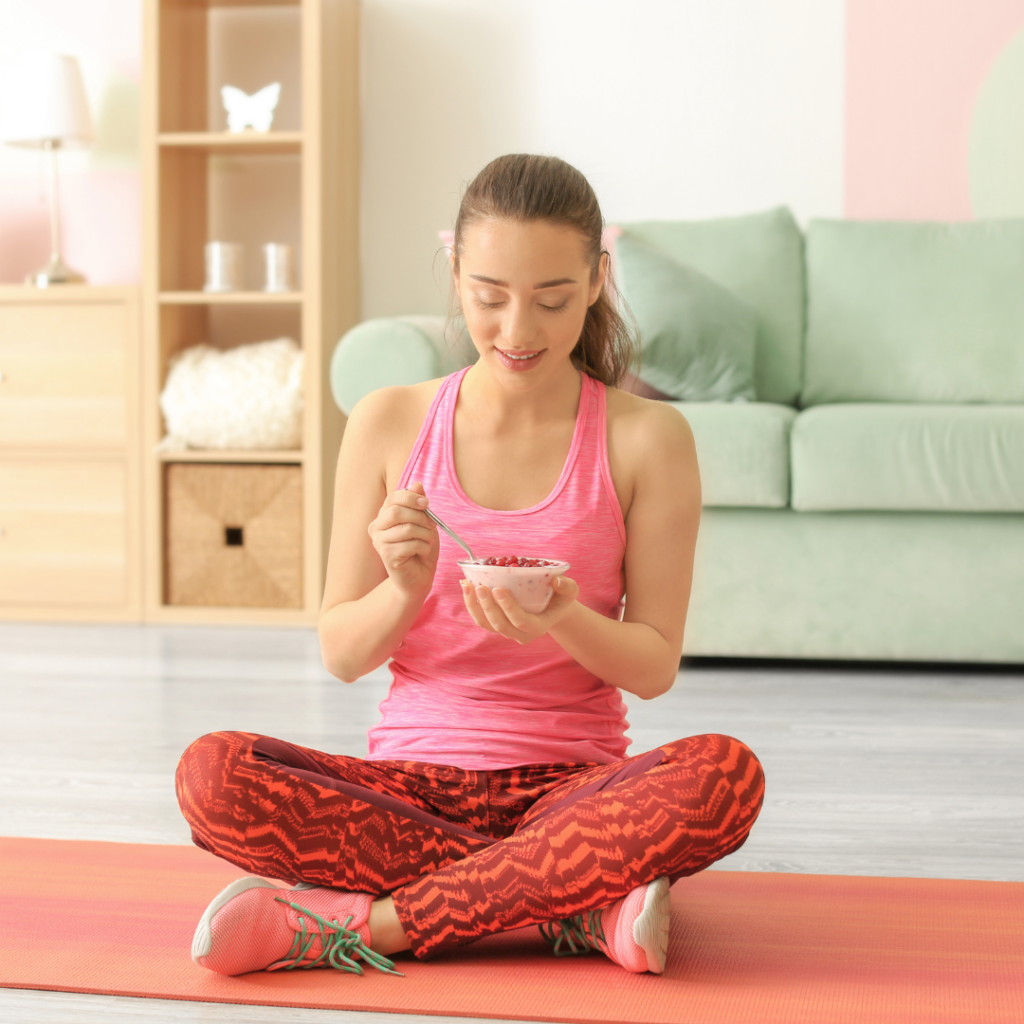 Source: Canva
Fitness Trends in Fall 2023
High-Intensity Virtual Workouts
As virtual workouts become increasingly popular, we're seeing a shift towards high-intensity routines that you can do from the comfort of your home. These workouts are tailored to provide maximum results in minimum time, making them ideal for those with busy schedules.
Source: Canva
Outdoor Yoga Retreats
With social distancing still a consideration, outdoor yoga retreats are rising. Not only do they provide an opportunity to reconnect with nature, but they also offer the mental benefits of mindfulness and meditation. Here are some yoga retreats in our backyard in Los Angeles, CA.
Greenheart Yoga, Meditation, & Healing Arts Center is a haven for the San Gabriel Valley community. It is a recreation space offering yoga, meditation, art, authors, speakers, artists, musicians, etc. It is a grove for growth physically, mentally, emotionally, and spiritually.
ASTRO.GONG.YOGA is a sound healing and yoga studio with an astrology-informed approach. Through multiple styles of yoga classes, gong immersions, and astrology workshops, we offer you the best holistic experiences designed to sustainably rejuvenate and rebalance your mind, body, and spirit.
Eco-Friendly Fitness Gear
Source: Canva
Sustainability is at the forefront of fitness gear this fall. Brands focus more on using recycled materials for workout attire, equipment, and accessories. Here are some of our favorite eco-friendly fitness gear.
Girlfriend's activewear sets come in an assortment of eco-friendly dyed colors. They are made from recycled nylon or polyester fibers from plastic bottles or fishing nets. Girlfriend's recycled fabrics are certified Standard 100 by Oeko-Tex. Each garment has its own sustainability report showing how many water bottles were diverted from landfills, how many pounds of CO2 were prevented, and how much energy and water was saved.
Reformation's active collection is made with Repreve, which uses 100% post-consumer recycled plastic bottles and is GRS & Oeko-Tex certified. The fibers are 100% traceable from plastic to polyester. The brand's jumpsuit one-pieces, high-rise leggings, and square-neck sports bras calculate the number of bottles recycled and the savings in greenhouse gas emissions, water, and energy for each item. In calming colors and easy neutrals, Reformation's fabric uses 45% less energy, 20% less water, and 30% less GHG emissions than virgin polyester.
Beauty Trends in Fall 2023
Skincare Gadgets
Source: Canva
From high-frequency facial wands to LED light therapy masks, cutting-edge skincare gadgets are all the rage. These tools promise spa-like results at home, bringing high-tech beauty care to your doorstep. Here is one of our favorite LED light therapy masks to get you started.
Solawave is shifting the focus of the skincare industry away from flaws and towards individual beauty and wellness goals. They combine engineering, entrepreneurship, and skincare expertise to offer patented skincare technology suitable for all genders, ages, and skin types.
Vegan and Cruelty-Free Products
The beauty industry is taking a more ethical approach, shifting towards vegan and cruelty-free products. These environmentally friendly options are as effective as their traditional counterparts but without the ethical dilemma. Here is one of our favorite cruelty-free hair care brands.
Source: Canva
Cab's professional was created to empower individuals with salon-quality products to deliver honest results. They understand how expensive it is to go to the salon every month and don't think you should settle for less. They believe high-quality products should be available to everyone. That's why they created an Argan Oil Moisture Repair treatment that is safe and gentle for all hair types.
Personalized Beauty Routines
AI and machine learning are revolutionizing the beauty industry, offering personalized skincare and makeup recommendations based on your unique skin type and preferences.
The Fusion: Where Fitness Meets Beauty
Source: Canva
Post-Workout Skincare
After sweating it out, it's crucial to have a dedicated skincare routine. New products specifically designed for post-workout skincare are becoming increasingly popular, allowing you to take care of your skin while it's most receptive to treatment.
Beauty-Infused Fitness
Fitness brands are partnering with beauty brands to offer special packages. Imagine doing a Pilates class and getting a facial at the same location or receiving a package of fitness and beauty essentials delivered to your door.
Active Beauty Products
The lines between fitness and beauty are blurring, with new products like sweatproof makeup and rejuvenating face mists designed to enhance your beauty while you work out.
The Fall of 2023 is a fantastic time to reinvigorate your fitness and beauty regimen. From high-intensity virtual workouts to personalized beauty routines, there are myriad ways to stay energized and look your best this season. Don't let the cooler weather derail your goals; embrace these exciting Fitness and Beauty Fusion trends.
Follow us to stay updated on the latest health, beauty, and wellness news!